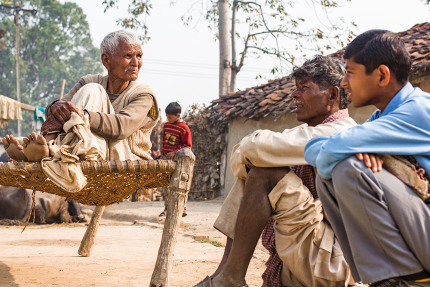 Sanitation begins with the construction of toilets for the poorest Indians
In 2016, 75% of the inhabitants of the Ayur project villages didn't have toilets. They were forced to defecate outside, which created serious risks of contamination of groundwater and streams during the monsoon. The situation is particularly difficult for women who go out in the dark so as not to be seen. They are exposed to snake bites and risk being attacked. The elderly and young children also suffer from this situation because they have to walk several minutes to reach the outskirts of the village. Those who cannot walk so far defecate in the streets, spreading odors and disease.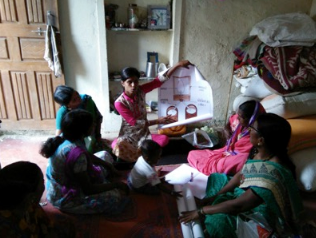 To remedy this situation of extreme priority, we are building toilets in the project villages.
We were able to start the toilet construction campaign in January 2017. A year later, in Rajewadi for example, 67% of families had toilets, 7% were in the process of building them. We must continue the fundamental task of educating on the importance of a toilet, finding the most needy and help them with its implementation.

I doante to offer toilets to a family forced to defecate outdoors
100€
34€ after tax deduction
Donate today
Shital, 13, is happy to have a toilet at home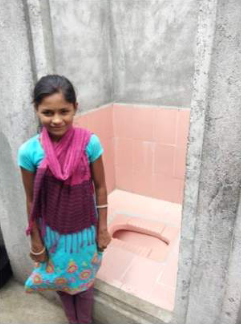 Shital, 13, is very happy to have latrines at home:, she explained going to the toilet either very early in the morning or at night, and that she did not go between to avoid being seen, which caused intestinal problems. The ordeal was even more complicated during the rainy season: the muddy fields fields being inhabited by snakes and scorpions. She confessed she was feeling much better and cleaner!