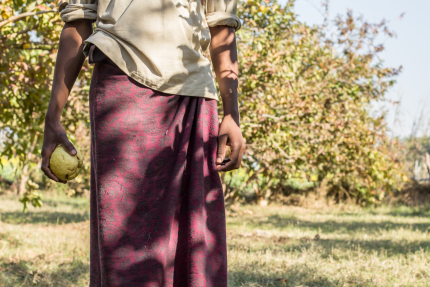 Trees planting to fight drought and improve economic security
Our tree planting project in India
In order to combat drought and ensure a new source of income for the villagers, we planted thousands of fruit and medicinal trees since 2011. The trees are donated with the needed tools and  trainings in planting and maintenance. After an information session on economic challenges and benefits, the villagers are ready to care for the trees and reap the fruits of their labor.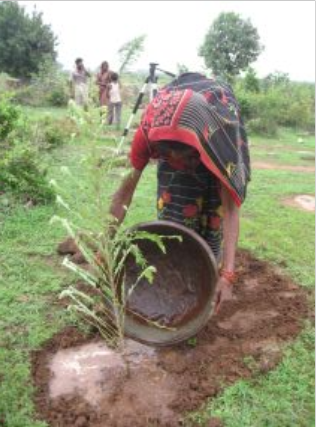 A nursery that meets the needs of the villagers
We created a tree nursery in Bargarh, the very first village involved in our projects. Ramesh Chandra  was entrusted with its management and develops his activity with more zeal and passion each year. As a result of our training, he has become an expert in grafting. The nursery provides excellent income for his family and allows local villagers to purchase inexpensive trees and plants. It is the only nursery on the 100 km road between the two major cities in the region.
Ramesh has been an inspiration for many farmers facing climatic change. With our help, they have converted their plots into fruit and medicinal tree plantations. These are less water and labor intensive and more profitable than wheat and rice cultures. They make it possible to reverse the process of deforestation that has led to the desertification of the regions in which we operate.

I donate to offer training in sustainable agriculture practices to farmers victims of climate
20€
6,80€ after tax deduction
Donate today
Our tree management policy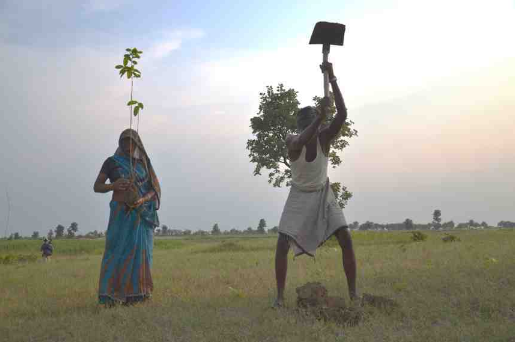 In 2017, 247 families planted 1957 trees. We provided multi-purpose trees which have a double advantage:  restore the ecological balance and generate revenue for families. In order to maximize chances of survival, we favor more resistant 2 to 5 years old trees, able to generate benefits faster.
We privilege helping the most  committed farmers and promote capacity building rather than quantity. Our tree planting management policy is  to  maximize the trees' chance of survival when dealing with scarcity of water, scarcity of time, protection against animals and sometimes lack of interest. This strategy has proved effective and is constantly being refined.
Discover all of our actions in India here